The ColoRate Printer, with its high-resolution dye-sublimation capabilities and robust design, is a compelling addition to printing technology. Equipped with features such as imported THK width linear guide rails and an automatic feed system, it's tailored for precision and high throughput. Here are our top 10 favourite features of the ColoRate Printer.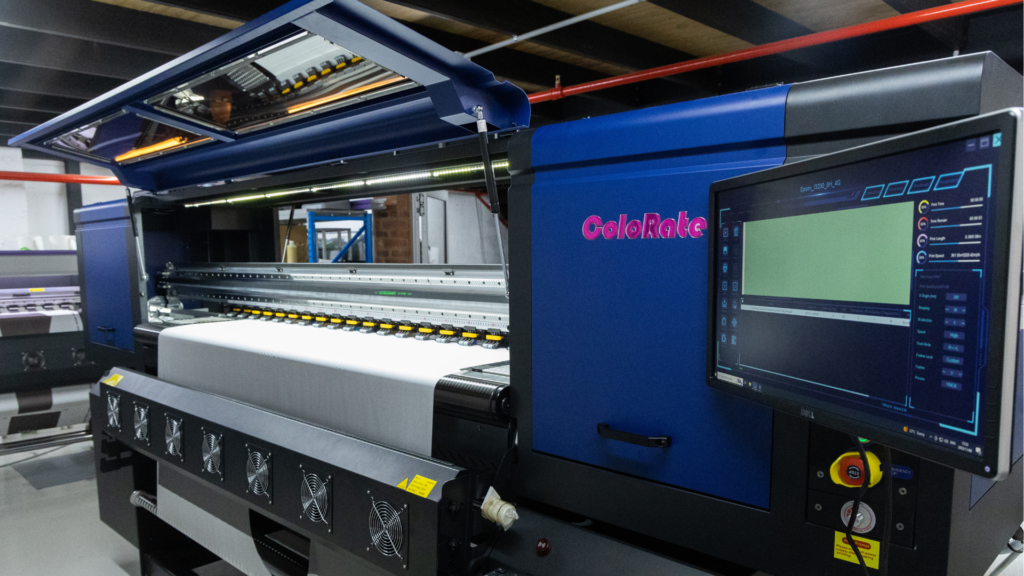 High-Resolution Dye-Sublimation Printing: The ColoRate printer specializes in high-resolution dye-sublimation printing, making it ideal for vibrant indoor or outdoor applications.
Impressive Print Speed: With the ability to achieve a print speed of up to 240 sqm/hour (2-pass I 8 heads), the ColoRate printer stands out in terms of rapid output.
Robust and Reliable Design: Featuring an aluminium alloy girder, imported THK width linear guide rails, and double sliders, the printer ensures consistent performance and durability.
Versatility in Applications: Designed for multi-functional printing requirements, the ColoRate printer can handle a range of projects, from general prints to specialized displays.
Automatic Feed and Take-Up System: This feature ensures stable media support, facilitating easy and efficient loading of print materials.
Cost-Effective Maintenance: The printer's robust design translates to lower maintenance costs, offering long-term savings for businesses.
High Throughput Design: Tailored for high throughput production environments, the ColoRate printer is ideal for businesses with large volume printing needs.
Precision in Printing: The printer's design, combined with its technical features, ensures precise and high-quality print outputs every time.
User-Friendly Operation: The ColoRate printer is designed with the user in mind, ensuring ease of operation and minimal disruptions.
Future-Ready: While specific upcoming features weren't detailed, the mention of the printer setting new standards indicates its readiness to adapt and evolve with future printing needs.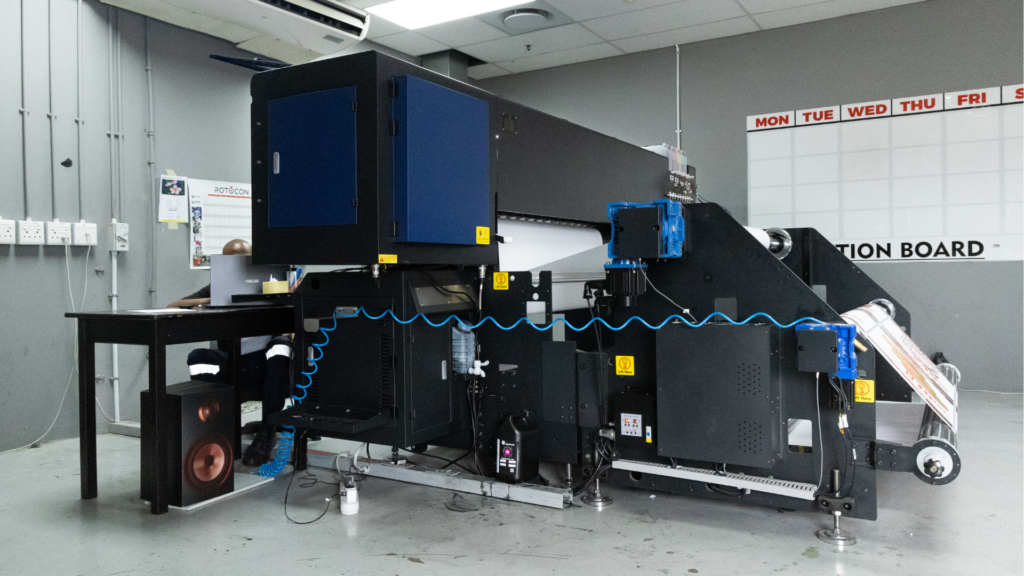 The ColoRate Printer's technical attributes are built for optimal performance and durability. Its engineering, from speed specifications to material handling, highlights its position as a leading choice for professional-grade printing tasks.
Do you have a question about the ColoRate Printer? Contact us +27 21 510 8332